Find out what everyone is saying about

#Smile
Total 15,647 Smiles Posted on #Smile Trend

Friends, I need only one
#Smile
from you, here on Smile Network.
Thanks.



I think we have to bring people on
#Smile
because it is our network, we have to use it.
we don't have to wait Mr.
#Shehzadkhan
.
Shahzad Khan ko sirf paisey banay thy. paisey kuch or tareqon se aa rahy hain tou wo free user ka kya karega.
#smilesn

Sometime when I look at
#Smile
logo!
It does not look like any type of smile.
It's look like that when ShahzadKhan eat too much with his team and after that everyone makes the sound qqarrraaaqq.
#Fun

I clicked twice, but still I am so far from my home.
The action just changed my webpage/
This futuristic technology of
#Smile
, still not working.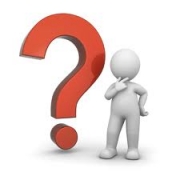 After a long time !
Uuufffff soi huwi awam ... nhi mustaqil soi huwi awam ...
Kitna acha time guzra idhrrrr

uuufffff yadein

#emii
#Pakistan
#mcnetwork
#smile

Dear are you alive on
#Smile
?